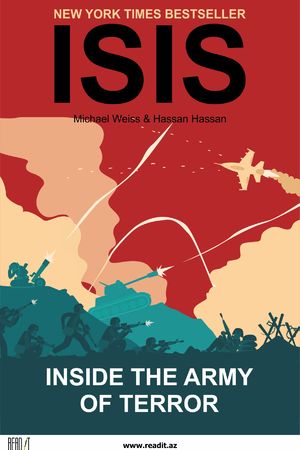 «ISIS: Inside the Army of Terror»
Michael Weiss and Hassan Hassan
Category : Policy and economics
What is this summary about

In ISIS: Inside the Army of Terror, American journalist Michael Weiss and Syrian analyst Hassan Hassan explain how these violent extremists evolved from a nearly defeated Iraqi insurgent group into a jihadi army of international volunteers who, with slickly produced murder videos, are spreading violence and mayhem across the globe. Beginning with the early days of Abu Musab al-Zarqawi, the founder of ISIS's first incarnation, Weiss and Hassan explain who the key players are—from their leader Abu Bakr al-Baghdadi to the former Saddam Baathists in their ranks—where they come from, how they have attracted both local and global support, and how they operate—from their social media strategy to their illicit oil revenues.
About author:
Michael Weiss is a senior editor at The Daily Beast, a CNN contributor, and the editor-in-chief of The Interpreter, an online Russian translation and news journal presented by Radio Free Europe / Radio Liberty.
Hassan Hassan is an Associate Fellow at Chatham House's Middle East and North Africa Programme, a fellow at the Tahrir Institute for Middle East Policy, and a columnist for The National newspaper.
Summary language: English