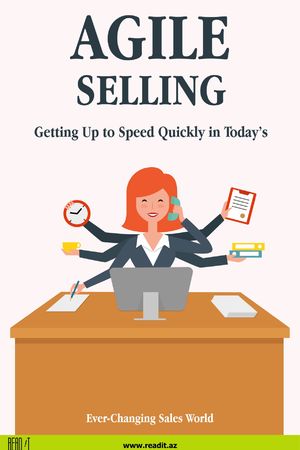 «Agile Selling: Getting up to speed quickly in today's ever-changing sales world»
Jill Konrath
Category : Sales
What is this summary about

Sales expert Jill Konrath offers powerful strategies for sales proficiency in ever-changing situations.
When sales people are promoted, change jobs, or face new business environments, they inevitably need to learn new skills quickly. Sales guru Jill Konrath offers both new and experienced salespeople a plan for rapidly absorbing new information and mastering new skills by becoming agile sellers. Readers will learn the mindsets, learning strategies and habits that they can use in crazy-busy times to start strong and stay nimble.
About author:
Jill Konrath is a globally recognized sales acceleration strategist, author and speaker. Her fresh strategies, provocative insights & practical advice help sellers close more deals faster in today's ever-changing sales world.
Summary language: English