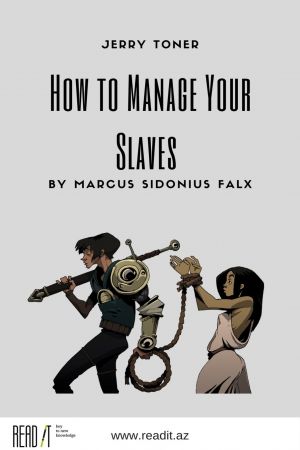 «How to Manage Your Slaves»
Marcus Sidonius Falx and Dr Jerry Toner
Category : Biography and history, management and business strategy
What is this summary about

In How to Manage Your Slaves, Marcus Sidonius Falx offers practical advice, showing where and how to buy slaves and how to get the best out of them. He explains how to tell good slaves from bad, offers guidance on the punishment of miscreants, and reveals the secrets of command and authority.
About author:
Marcus Sidonius Falx is a Roman of noble birth, whose family have kept slaves for generations.
Dr Jerry Toner is Fellow and Director of Studies in Classics at Churchill College, Cambridge.
Summary language: English