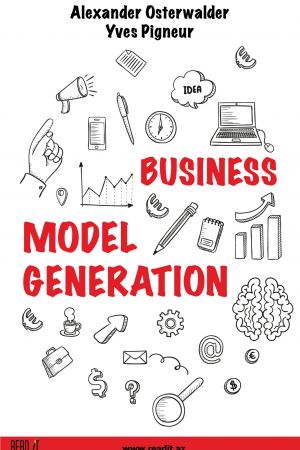 «Business Model Generation»
Dr. Alexander Osterwalder and Dr. Yves Pigneur
Category : Business, management and business strategy
What is this summary about

The book suggests an original concept of analysis, construction and improvement of business models, which has been implemented by the world's largest companies, including Google, IBM and Ericsson. The authors propose a simple and intuitive way to visually present the main basic elements that reveal the logic of the selected way of getting profit.
About author:
Dr. Alexander Osterwalder is the lead author of the international bestseller Business Model Generation, a passionate entrepreneur, and demanded speaker.
Dr. Yves Pigneur is a co-author of Business Model Generation and a professor of management and information systems at the University of Lausanne.
Summary language: English