New Azerbaijan startup that enters the foreign market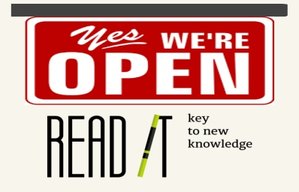 We present you the first and only in Azerbaijan Internet project ReadIt - a unique service for large-scale "quick and easy" reading business books in an electronic format. This is one of the first domestic start-ups, which goes beyond Azerbaijan, initially expanding its geography and scale to Georgia, Russia, Ukraine and English-speaking audience of Eastern Europe offering its readers business books in Azerbaijani, Georgian, Russian and English.
The uniqueness and actuality of ReadIt for a modern man is that it is not just saving time to find and purchase professional literature that is needed, but to save time on reading books itself as well, the most important thing about it.
Considering that the most valuable asset of a modern person is time, a highly qualified multinational team of ReadIt made sure that even work on personal and professional growth is easily accessible, ultra-fast and fun. There are hundreds of useful books published annually in the world that we think are a "must read". And how many of them have we never read or began to read but never finished? Reasons why we don't "read" or "finish" may be different, and the most important of them are time and that some of the books are not easily accessible. That is why the purpose of the ReadIt service is to provide business literature in a concise format that is easy to understand.
ReadIt gathered the summaries of the world's best-selling most useful books of all times. A summary consists of 8-15 pages which describe key valuable ideas from books. After reading ReadIt summaries, the reader gets the knowledge and experience of the authors and only the main ideas of the book in a short period of time. To strengthen the knowledge that is obtained, we developed tests on some of the books. These tests make it possible to find out whether you and your employees understand the key concepts. It is important to note that most of the proposed books here have never been published in Azerbaijani and Georgian languages, and some were not translated even in Russian.
In order to ensure rapid updating its readers with new bestsellers, ReadIt promises weekly replenishment of its unique library, adhering to the principle of "professional and personal growth has no limit but appreciates the time."
Based on the content presented in the draft, www.readit.az is designed primarily for managers and leaders of all levels, for present and future entrepreneurs who value professional and personal growth of its employees, for students of universities. The project is also a perfect tool for all educated people who want to broaden their horizons, and who just want to improve their business language skills.
Access to the library is available on a subscription basis and only in electronic form. Sign up now to read 1 summary for free and then to subscribe. The price of a monthly subscription starts from $ 9.90. For companies that value the professional growth of its employees, there are packages for a corporate subscription.
We are looking forward to seeing you in the team of ever-growing professionals.