10 books that reveal secrets of success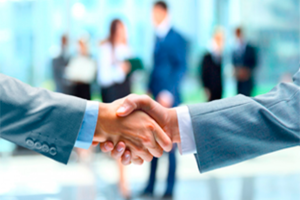 You can find a variety of ratings of the best business books of all times online. When studying these ratings READIT team identified some dissimilarity. Since everyone rates books by their own criteria for – it is a subjective opinion, and there are those who might disagree with it. Therefore, from a variety of ratings, we selected those books that most readers have included in their own lists. So we formed a library. We will introduce you to the TOP 10 non-fiction books of all times, dividing them into several categories. We considered the urgency as well. The numbers are not tied to the popularity or importance of books.
TOP 10
Personal effectiveness and self-improvement
1. Dale Carnegie.
"How to Win Friends & Influence People"
There aren't many people who don't want to be liked or influential. Which may be the primary reason that Dale Carnegie's How to Win Friends & Influence People, first printed in 1937, has become such a classic. After all, as many can attest, it's not what you know but whom you know — and whether or not they like you. Drawing on the words of Sigmund Freud, William James and Abraham Lincoln (as well as anecdotes from everyday people), Carnegie's book offers a list of tenets to help readers lead in life and work: offer honest appreciation to others, smile freely and don't ever call direct attention to people's mistakes. "Show respect for the other person's opinions," reads one of Carnegie's rules. "Never say, 'You're wrong.'" How to Win Friends was one of the first major self-help books, paving the way for one of the publishing industry's most reliable and lucrative genres. And it's arguably the most influential; its sage advice rings true nearly 75 years later.
2. Stephen Covey
"The 7 Habits of Highly Effective People"
This book - the beloved classic that has sold over 20 million copies worldwide is celebrating its 25th anniversary with this reissue! With a new foreword, the wisdom of the 7 Habits still holds true after all these years. The 7 Habits have become so famous because they work. They have been integrated into everyday thinking by many millions of people. The reason: They work. Habit 1: Be Proactive. Habit 2: Begin with the End in Mind. Habit 3: Put First Things First. Habit 4: Think Win/Win. Habit 5: Seek First to Understand, Then to Be Understood. Habit 6: Synergize. Habit 7: Sharpen the Saw. The book presents a principle-centered approach for solving personal and professional problems. With penetrating insights and pointed anecdotes, Covey reveals a step-by-step pathway for living with fairness, integrity, honesty and human dignity - principles that give us the security to adapt to change and the wisdom and power to take advantage of the opportunities that change creates.
Business & Productivity
3. Jason Fried, David Hansson Haynemayer
"ReWork"
Most business books give you the same old advice: Write a business plan, study the competition, seek investors and so on. If you're looking for a book like that, put this one back on the shelf.
Rework shows you a better, faster, easier way to succeed in business. Read it and you'll know why plans are actually harmful, why you don't need outside investors, and why you're better off ignoring the competition. The truth is, you need less than you think. You don't need to be a workaholic. You don't need to staff up. You don't need to waste time on paperwork or meetings. You don't even need an office. Those are all just excuses.
What you really need to do is stop talking and start working. This book shows you the way. You'll learn how to be more productive, how to get exposure without breaking the bank, and tons more counterintuitive ideas that will inspire and provoke you.
With its straightforward language and easy-is-better approach, Rework is the perfect playbook for anyone who's ever dreamed of doing it on their own. Hardcore entrepreneurs, small-business owners, people stuck in day jobs they hate, victims of "downsizing," and artists who don't want to starve anymore will all find valuable guidance in these pages.
4. Richard Branson
"Screw It, Let's Do It. Expanded"
Richard Branson is an iconic businessman. In Screw It, Let's Do It, he shares the secrets of his success and the invaluable lessons he has learned over the course of his remarkable career. As the world struggles with the twin problems of global recession and climate change, Richard explains why it is up to big companies like Virgin to lead the way in finding a more holistic and environmentally friendly approach to business. He also looks to the future and shares his plans for taking his business and his ideas to the next level. Richard reveals the new and exciting areas into which Virgin is currently moving, including biofuels and space travel, and brings together all the important lessons, good advice and inspirational adages that have helped him along the road to success. This is a fantastic motivational business book that will help every reader achieve their own dreams.
Management and Business Strategy
5. Sun Tzu
"The art of War"
Written in the 6th century B.C., The Art of War remains the ultimate guide to combat strategy. Sun Tzu explains when and how to engage opponents in order to prevail in difficult situations. Instead of describing the logistics of warfare, he shows the reader how to succeed by motivating soldiers and leveraging tactical advantages. In short, he explains how to win the battle of wits. Though it was written for the battlefield, The Art of War contains valuable advice for other endeavors as well. Tzu's work has been lauded by sports coaches, business executives, and other leaders of the 21st century. This edition contains the translation of Lionel Giles, widely considered the most faithful and authoritative translation.
6. W. Chan Kim and Renee Moborn
"The blue ocean strategy"
Written by the business world's new gurus, Blue Ocean Strategy continues to challenge everything you thought you knew about competing in today's crowded marketplace. Based on a study of 150 strategic moves spanning more than a hundred years and thirty industries, authors W. Chan Kim and Renee Mauborgne argue that lasting success comes from creating 'blue oceans': untapped new market spaces ripe from growth. And the business world has caught on - companies around the world are skipping the bloody red oceans of rivals and creating their own blue oceans. With over one million copies sold worldwide, Blue Ocean Strategy is quickly reaching "must read" status among smart business readers. Have you caught the wave?
Finance and personal effectiveness
7. Robert T. Kiyosaki
"Rich Dad, Poor Dad"
Deemed to be one of the biggest bestsellers on finance across the globe, Robert Kiyosaki's Rich Dad Poor Dad: What The Rich Teach Their Kids About Money That The Poor And Middle Class Do Not! attempts to significantly change the manner in which individuals view financial conceptions of appreciable money and investing.
The book also focuses on helping you attain financial freedom, apart from educating readers about the value of financial intelligence and financial literacy. Some of the highlights of the book include the essence of wisely planning and creating a thought out personal financial statement. It also helps in accurately determining the differences that make a property an asset or a liability.
Rich Dad Poor Dad inspires you to think like the affluent; at least as far as money is concerned while giving you a deeper insight about the basic concepts of money. These are concepts that the rich teach their children and that parents belonging to the other economic strata don't teach to theirs. Get some straight talk about money, investing and entrepreneurship in this hugely popular book. The book was published in 2011 and is available in mass market paperback.
8. George Samuel Clason
"The Richest Man in Babylon"
Providing financial wisdom through parables, The Richest Man In Babylon was originally a set of pamphlets, written by the author and distributed by banks and insurance companies. These pamphlets were later bundled together, giving birth to a book.
The protagonist of the story is Arkad, who has managed to become Babylon's richest man. All financial wisdom in the book is dispensed through his narration. The importance of savings is conveyed through a conversation between Arkad and two of his childhood friends, Bansir, a skilled chariot builder and Kobbi, a gifted musician.
Through a directive of the King of Babylon, Arkad goes on to teach people how to be rich and provides seven tips for the same. Conveying some important facets of financial health, the story moves on to state how one can get the benevolence of the Goddess of Luck.
The story then moves on to another narrator or protagonist, a man named Old Kalabab. He gives out wisdom on the Five Laws of Gold or the way to hold on to wealth and knowledge. He also tells the readers how money can slip away if one doesn't pay attention.
Marketing
9. Paul Brown and Carl Sewell
"Customers for life"
In this completely revised and updated edition of the customer service classic (more than 600,000 copies sold), Carl Sewell enhances his time-tested advice with fresh ideas and new examples and explains how the groundbreaking "Ten Commandments of Customer Service" apply to today's world.
Drawing on his incredible success in transforming his Dallas Cadillac dealership into the second largest in America, Carl Sewell revealed the secret of getting customers to return again and again in the original Customers for Life. A lively, down-to-earth narrative, it set the standard for customer service excellence and became a perennial bestseller. Building on that solid foundation, this expanded edition features five completely new chapters, as well as significant additions to the original material, based on the lessons Sewell has learned over the last ten years.

Sewell focuses on the expectations and demands of contemporary consumers and employees, showing that businesses can remain committed to quality service in the fast-paced new millennium by sticking to his time-proven approach: Figure out what customers want and make sure they get it. His "Ten Commandants" provide the essential guidelines.
10. Andy Sernovitz
With straightforward advice and humor, word of mouth expert Andy Sernovitz will show you how the world's most respected and profitable companies get their best customers for free through the power of word of mouth. Learn the five essential steps that make the word of mouth work and everything you need to get started. Understand how easy it is to work with social media, viral marketing, evangelists, and buzz. Start using simple techniques that start conversations: 3 Reasons People Talk About You; 4 Rules of Word of Mouth Marketing; 5 Ts of Word of Mouth Marketing; 6 Big Ideas: Deep Stuff That Changes Marketing Forever. Find out what sparks the irrepressible enthusiasm of Apple and TiVo fans. Understand why everyone is talking about a certain restaurant, car, band, or dry cleaner -- and why other businesses and products are ignored. Discover why some products become huge successes without a penny of promotion -- and why some multi-million-dollar advertising campaigns fail to get noticed. Open your eyes to a new way of doing business: Honest marketing makes more money because customers who trust you will talk about you. Learn how to be the remarkable company that people want to share with their friends.
These books are included in the rankings of the most influential and popular books in the world for a good reason. So do not waste your time, read, develop, and you will succeed.